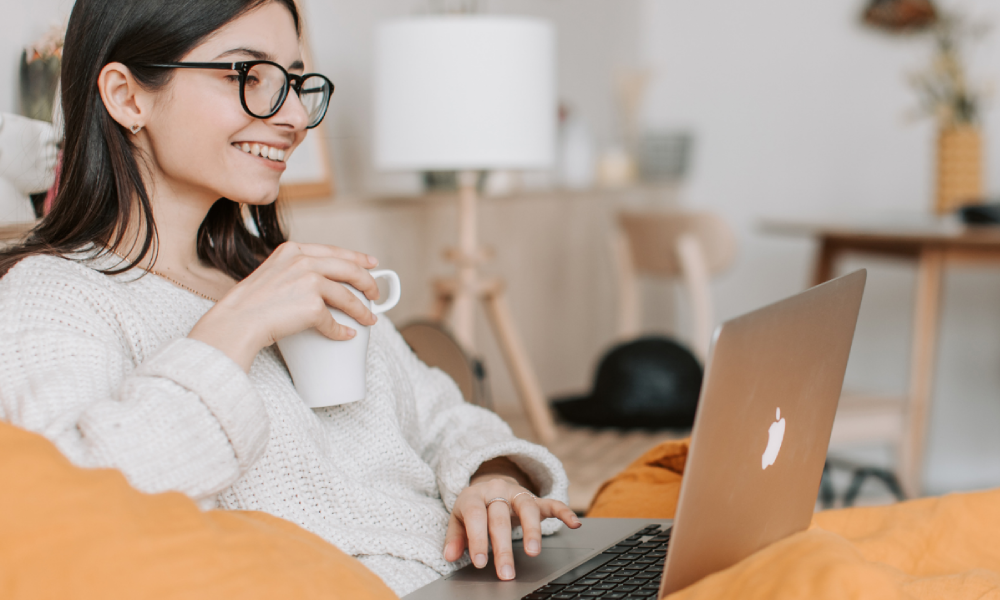 14 Oct

Addressing Mental Health in Organization During The Pandemic

More than 70% of employees recognize stress as common in their workplace, contributing to around half of all lost working days. Like many other issues surrounding mental health, stress is often misunderstood.

Defining stress, its causes, and outcomes is a very complicated matter. Stress itself is a normal response to stressors, and it is not a disease. It is the first sign of a problem. If it is appropriately managed, it can be a motivator. But in reality, the risks are not managed well, and excessive amounts of stress can lead to many psychosomatic diseases, which results in absenteeism, presenteeism, and lack of productivity.

When stress is perceived as an organizational issue, not an individual problem, psychosocial risks and stress can be manageable like any other workplace safety and health risk.
ADDRESS MENTAL HEALTH TOPICS IN YOUR WELL-BEING PROGRAM
Without mental and physical wellness, employees cannot reach their full potential, but the mental part is often neglected in my experiences. I'm not sure if I know the answer why.
Still, I believe there are several factors why – not understanding the needs, not understanding the psychosocial hazards, stigma related to mental health, no expert knowledge of these fields. And non the last, it is easier to offer step counters rather than address such a complex phenomenon as stress is. But in current times, it is even more critical to manage stress and improve employees' mental health.
FEW TIPS AND TACTICS ON HOW TO ADDRESS MENTAL HEALTH IN YOUR ORGANIZATION
1. Talk about it loudly. Break the stigma and stereotypes
Raise awareness by talking about mental health, support, and encourage employees to talk about it or think about it. Different initiatives show that mental health is vital for organizations. Show you understand that workloads can impact their mental health and that proper measures will be taken to support employees who are showing an interest in such topics.
2. Keep on building a culture of health
To gain trust in the company's well-being/wellness program, especially those targeting mental health, you need to be consistent and persistent. It's not an easy job to change people's behaviors. Building a healthy culture can take years, but even small steps will make a significant change in participation and perception of well-being programs. Involving employees from the beginning will reinforce the shared responsibility and commitment. Involving top management will help gain trust and motivation. Crate a lot of initiatives, campaigns, choose health champions, etc. Make sure the program is ongoing, measure the effects, participation, and adjust interventions if needed. You need to give the feeling that the program is there for employees and is always available. Employees should be the center of your well-being program.
3. Understand the needs – explore psychosocial risk factors
An assessment should aim to capture a picture of the many factors that influence employee (mental) health and well-being; individual-level factors, the work environment, and the organizational level. Both current (mental) health issues and employee interests should be considered when prioritizing program and policy interventions and evaluating and making improvements to the workplace wellness program on an ongoing basis. Conducting an internal analysis often incorporates measures that provide useful information about your organization's strengths, weaknesses, opportunities, and threats.
4. Offer appropriate measures
There are many measures you can offer to employees. Provide only appropriate measures and not the one you might think it might be right. Your decision should be based on the needs and psychosocial hazards which you previously explored. For example, you don't need to offer mediations if the primary stress source is bad interpersonal relationships or unclear roles and expectations.
You may look into community resources, reach out to experts, hospitals, and healthcare centers, what they can offer. Offer validated programs, help with goal setting, promote physical activity, offer stress management workshops, create programs, build employees' resilience, nominate the trustees, provide expert consultations, coaching, communication workshops, problem-solving training, etc.
Sometimes even online support is enough to overcome stress. It can also be the first step when managing stress. Some people feel more confident when they don't need to ask for help (I already mention stigma, fear) and, instead, look for some self-support. By giving them evidence-based programs online, they can learn and understand the problem, become more proactive and cope with the issues, or realize the need to ask for additional help.
5. Adjust to new normal
Since the COVID-19 is our new reality and we are adapting to new work demands, remote work, online meetings and education, etc. Many corporate well-being programs have refunded gym memberships, started to reward steps logged in a fitness tracker, canceled on-site workshops, and team buildings. It is our work to adjust the well-being programs to the new situation and new circumstances. We need to address new topics, explore new sources of stress. We need to find new channels to bring well-being programs to employees. Instead, today's wellness programs could include access to streaming workout videos, programs guided by the app, rather than gym memberships or on-site workshops.
6. Join our free online Workplace Workshop
Your first step could be offering specific online workshops that deal with stress management. That is why we have developed a specific Workplace Workshop – How to tackle stress in these times. This workshop will guide your employees in understanding stress and what triggers it, to then choose the correct steps and tactics on how to improve their resilience to stress. Sign up through the link here and share it with your employees, helping you improve your organization's well-being and address the importance of mental health.
Untreated mental illness can contribute to higher medical expenses, lower performance at work, and increased suicide risk. Mental health issues do not get better on their own. The longer it persists, the more difficult it is to overcome it and the more harm it can do.
Although mental illness perception has improved over the past years, studies show that stigma against mental illness is still strong, much more than other diseases and disabilities, such as cancer, diabetes, or heart disease. Managing psychosocial risks and stress is even more challenging for organizations. But investments in your employees' mental well-being are well worth it.