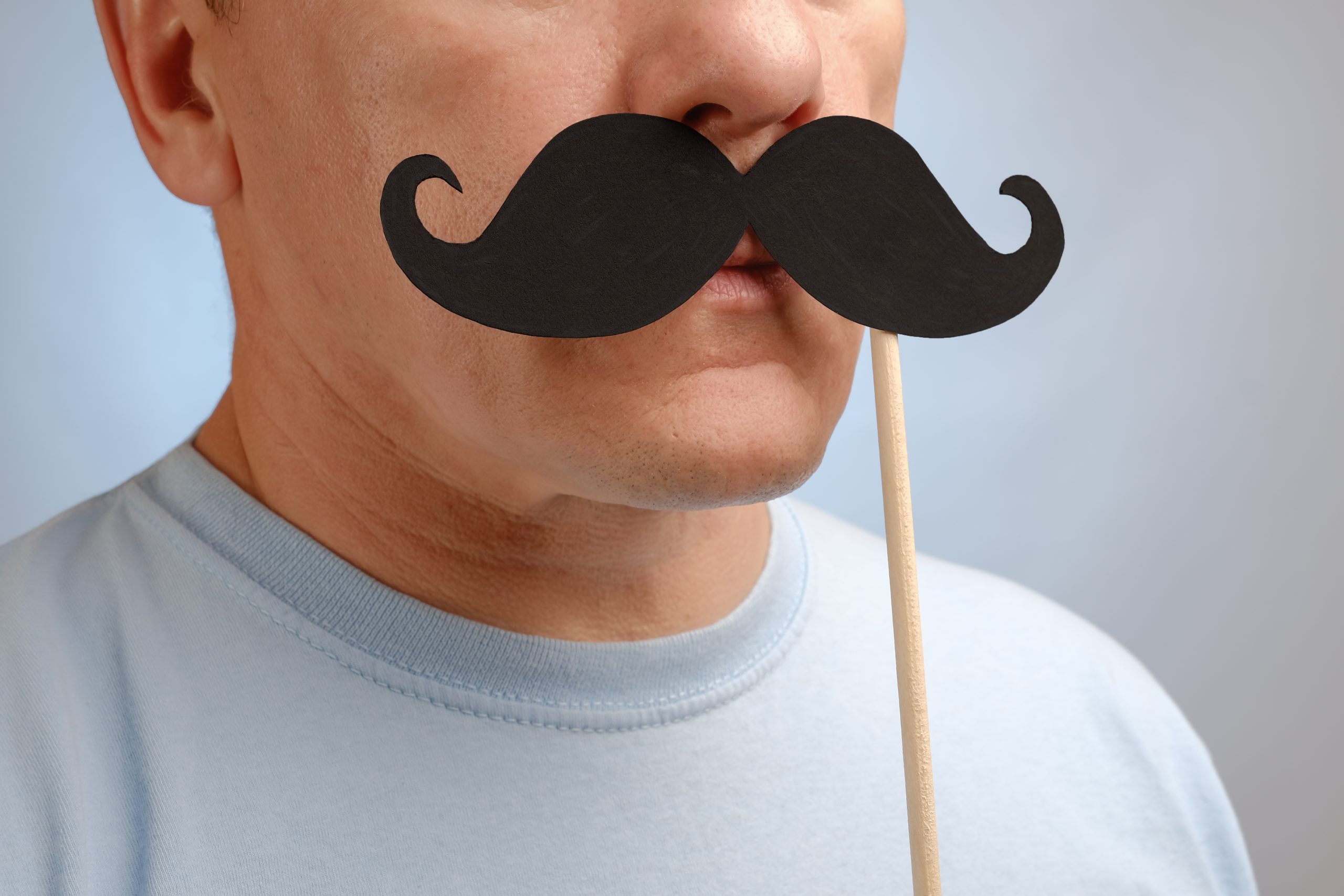 19 Nov

Men's Health Matters

Posted at 12:33h

in

Other

As many reports are showing, men are more likely to avoid visiting doctors in comparison to ladies.

According to NPA, 9 in 10 men do not like to trouble their doctor or pharmacist unless they are suffering from a serious problem.

Visiting a doctor or a preventive check-up is not on the top of their priority list. In general health awareness among men is underestimated. They start to pay attention only when the problem is big enough, or the pain is not bearable anymore.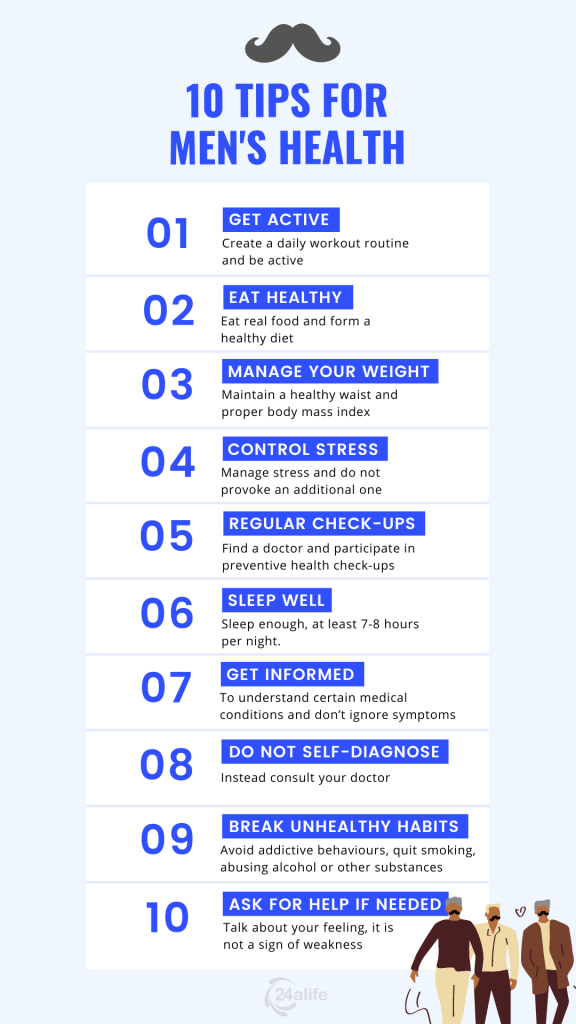 The main question is how to make gentlemen more aware of health issues and their well-being. Due to their masculinity beliefs, they are convinced that a real macho is unbreakable and that they can cope with their health issues or ignore them.
We need to help to shift that belief. It is ok to care for yourself, your mind, and your body. All the initiatives from Movember to international men`s health day, articles in newspapers are more than welcome to talk about it and pinpoint that prevention is better than curative.
Dear gentlemen, your health matters.  I encourage you to make the first step in taking care of yourself.
Here are ten tips on what to focus on:
Create a daily workout routine and be active, at least 150 minutes per week.
Eat real food and follow a healthy diet.
Manage your weight, maintain a healthy waist and proper body mass index
Control stress and do not provoke an additional one.
Find a doctor and participate in preventive health check-ups.
Sleep well. Sleep enough, at least 7-8 hours per night.
Get informed to understand certain medical conditions and don't ignore symptoms.
Do not self-diagnose, instead consult your doctor.
Break unhealthy habits and avoid addictive behaviors, quit smoking, abusing alcohol or other substances
Ask for help if needed, and talk about your feeling; it is not a sign of weakness.
Sometimes the problem is motivation. We are motivated to do things we like and things we are good at. I can imagine how hard it is to start after years of ignoring or not focusing on your own health.
If you have trouble or you don't know where to start, you may follow the program 12 Habits of Highly Healthy People. It is a simple guide designed to implement meaningful and permanent change to overall health and well-being, at any age and in every stage of life.
This program has been developed at Mayo Clinic for its employee well-being program by the globally renowned surgeon and well-being expert, dr. Kerry Olsen. Over the course of a year, you will be introduced to a new habit each month. During that month, you will receive expert insight, educational messages, activities, reminders, and strategies to successfully incorporate each habit as a permanent lifestyle fixture.
How to engage men to participate in well-being programs in organizations?
The majority of organizations are offering employees well-being programs.
The sad reality is that not many people are participating in it. If we reach 10% or more to participate it is a great achievement.
Are there any differences in participation between men and women? Optum analysis figured out that women are more likely to take part in workplace health screenings, weight management, and health coaching, as well as online-based wellness programs offered by the employer.
It looks like men need a little bit more support and encouragement to participate in the programs. If you want to attract their attention, you need to meet their interest and needs to give them a reason big enough to participate.
Explore why they are not participating in offered programs. Optum reported that the main reasons are high demands at work and family demands a.k.a lack of time.
Only a minority of gentlemen are not participating because they already live a healthy lifestyle. Think about how to help them to find a sports activity to join or integrate the measures to their work tasks.
The good news is they like to receive health-related information via emails. Maybe this is just enough to start and slowly pull them into more engaging measures offered in your workplace well-being programs.
Seize any motivation seen to hook them and help them to care for their health.