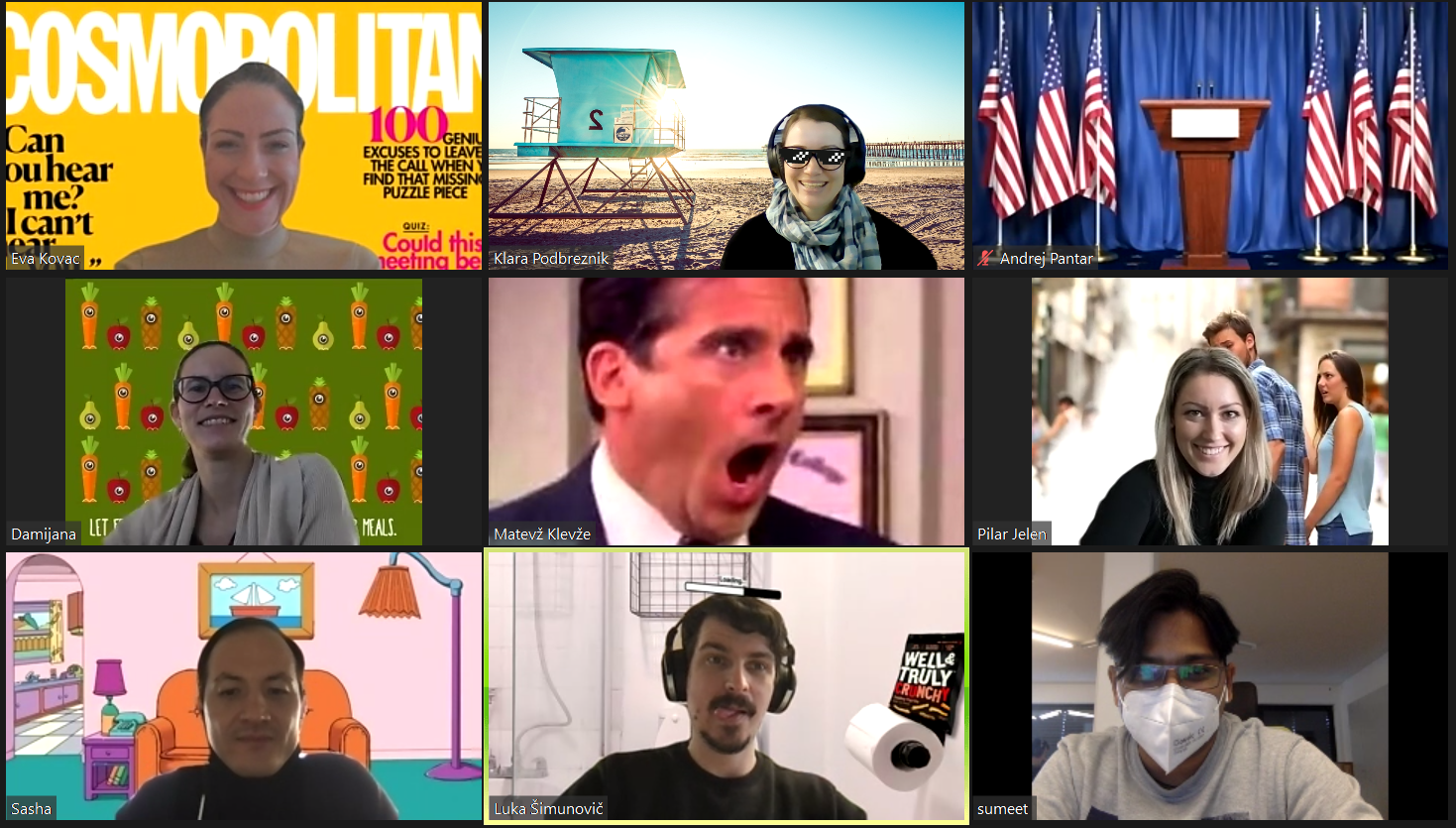 28 Jan

How to encourage fun at work? It is a must.

Posted at 14:13h

in

Other

Having fun at work is important since we spent a significant amount of time at our workplace. We perform our job reliably with all seriousness, but that doesn't mean we don't need to have fun.

If your employees are not having fun at work, they should.  Having fun at work may benefit overall health and job satisfaction.

It increases engagement, motivation, productivity, and creativity. If you want to create a happier and healthier workplace, having fun is one of the things you need to promote.

Employees who are having fun and enjoy their work have the right attitude and are likely to be happier. Don't forget that happiness is contagious and can be spread throughout an entire company.

People's happiness depends on the happiness of others with whom they are connected.  If you want to raise happiness, satisfaction in the office, surround employees with joyful people and support fun acts.

We know that 1/3 of people experience stress at work due to bad interpersonal relationships and not feeling good at work. If we support fun at work, people will feel more confident to be there. It all begins with a positive environment.

Using humor is one of the best stress relievers. A sense of humor is an excellent line of defense when it comes to stress.

Humor produces a cognitive-affective shift and reinterprets the situation to be less threatening and may release negative emotions and feelings associated with the stressor.

Today is international fun at workday, so let's think about what we can to encourage fun respecting the current pandemic.

These little acts may help you boost the employee's morale during these challenging times and help overcome the anxiety caused by the current situation.

Here are 10 COVID-19 compliant ideas for increasing fun at work:
Arrange a zoom meeting and set funny background or wear a funny hat
Funny books competition – collect nominations of comic books, and the winner book should find a place in the company`s library
Decorate the office with funny posters, jokes, pictures
Make a paper plane and send a joke to your co-worker
Create a funny (not a rude!) meme of a particular situation, or internal joke, and send it to others.
Organize online happy hours – sometimes being together is all we need, so no special preparation, and the conversation will go with the flow
Casual Friday – encourage all to wear a funny shirt
Set an online laughing yoga session – it may look strange, but it will be even funnier
Virtual karaoke time – record performers and make a mix of all songs
Establish a Fun Committee – invite employees to help you initiate different acts of fun. Don`t forget to rotate committee members to keep ideas fresh and aligned with the company culture.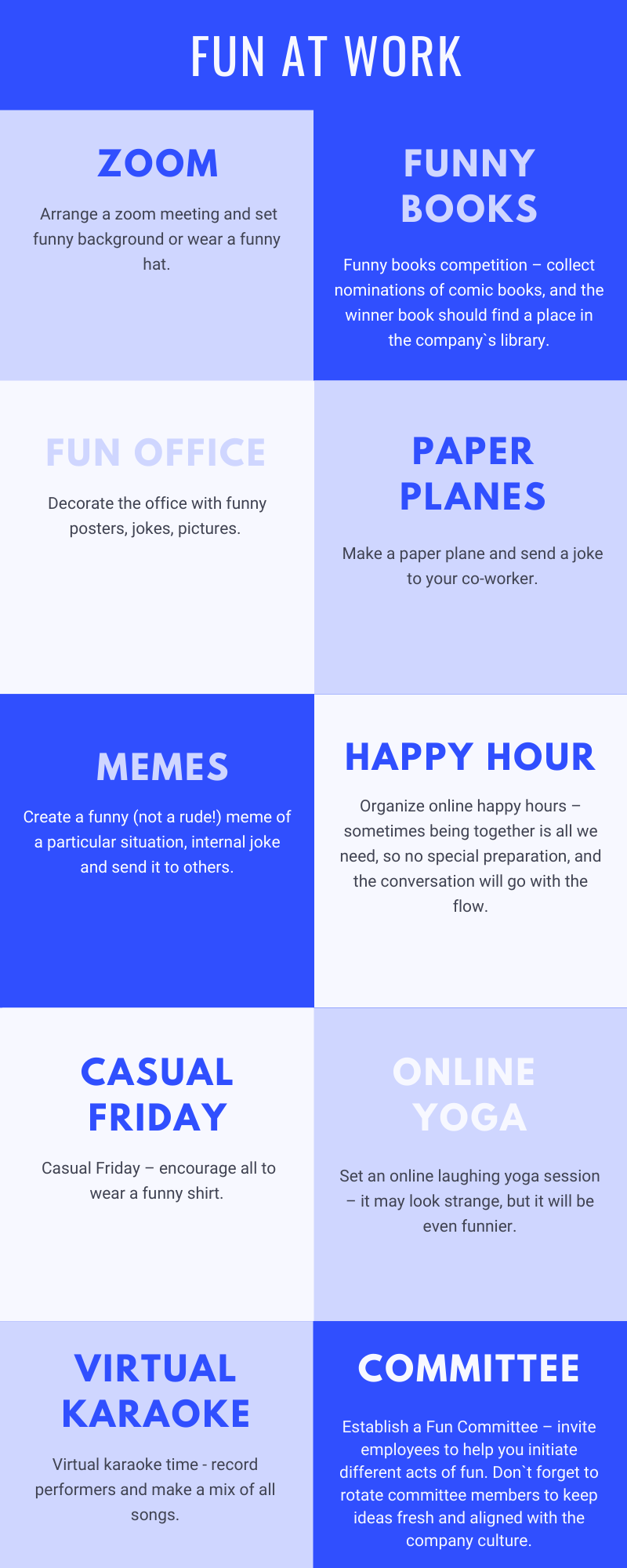 Have tons of fun.